Anda Sushi
83-31 Broadway, Elmhurst, NY 11373
Order now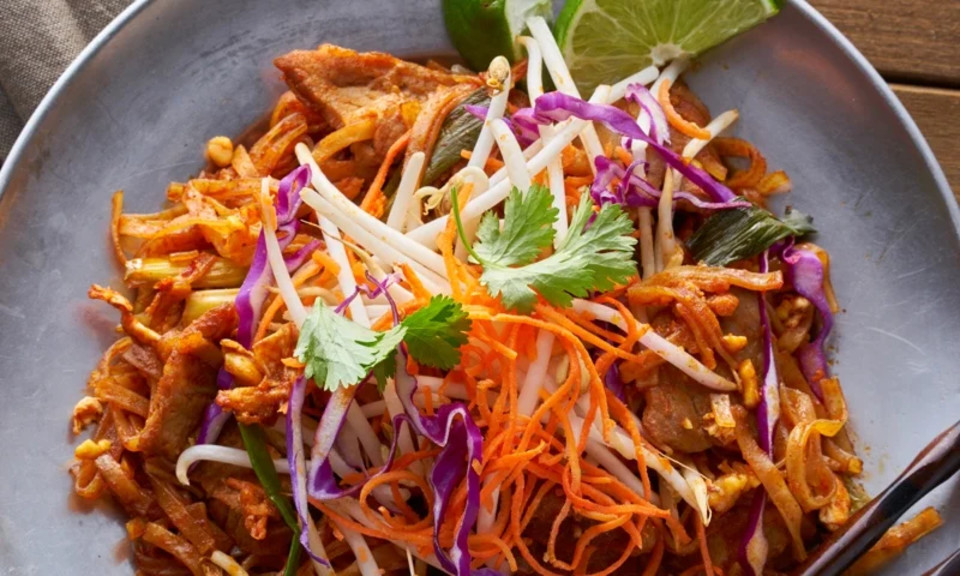 Ran
Just ordered delivery online. Food appeared on time and driver was very friendly. The food was beyond expectation. I liked the popcorn chicken very much - both the original and spicy were well-cooked, tender and very flavorful. Really authentic, almost like the ones I tasted in Taipei. The South Asian milk tea was also good, has a mixed flavor of taro and almond. The original three pandas milk tea was good - but not came with pudding and jellies as expected. I also ordered sweet potato fries and taro fries. Both were not bad, but the taro ones were a little bit sweet. The portion size were reasonable and cute. Hope I could have the chance to visit their shop and try the Nami kabe.
Jane
Okay, I am mostly writing this review based on their drinks. The food is okay, but I wouldn't order from here for the food itself. I'd give the food a 3/5... It's fine, but not that flavorful/not really to my taste, but nothing is wrong with it. The drinks, however... Best bubble tea I have had. All the drinks I've tried are so flavorful, and not overly sweet as some tend to be. I add bubbles to everything, which I highly recommend, if you like them! Jelly is good, too, and also available for all drinks! Delivery is A++ and the staff is really pleasant and friendly!
matthew
We LOVE Panda Cafe. Cheap eats and amazing bubble tea. It's very fun to go in person and enjoy the fun music and kawaii animals sipping tea on the wall. Even better now that I can have the fun at home!

I highly recommend the cuttlefish balls and spicy crispy chicken. Not much for kid fare but there are corn dogs and chicken fingers that might please them. The teas and punches are all incredible. It's hard to pick one! Whatever you choose, make sure to ask for bubbles and jelly!
judea
I ordered the tonkatsu ramen, corndog, and the early grey tea. the food is excellent. the delivery was delayed but was compensated with the good customer service. I love going to the cafe itself and the food is great.
RichelleJane
I love ordering here! Food is pretty good, and I absolutely love their flavored tea with lychee. Their matcha latte is alright, they probably need a better matcha powder. Delivery is usually quick.
Jessica
Friendly service! The delivery guy got a little lost on the way to my place, but made sure to call and check in with me. Definitely get the chicken, they do an excellent job with it!

I only wish they had included the larger straws with my bubble tea, since they packaged the regular-sized one, but it's not a major complaint that can't be fixed.
WILLIAM
This place is ridiculously good. Delivery was fast. Fresh ideas. Out of the box dining, not literally. Had the Japanese udon with beef. Taro fries were bliss. Taro shake was outstanding. Put in the freezer for 20 minutes and then eat. Ordering again tonight!
Kimberly
These people know how to make a really good hot paper soup (whatever that is). It's really tasty even though I still don't really know what it is, but they give you two huge containers of soup and meat and veggies. The black pepper noodles are bomb also!
Dalia
I only ordered from this place once and I already have a deep seated love for it. I ordered the bulgogi and the chocolate almond milk tea. I now plan to name my first born son Bulgogi.
Robert
Food arrived much quicker than expected. As usual, everything was great and prepared as instructed. Honeydew tea (with bubbles and aloe), rose milk tea (with pudding and bubbles).
About us
Asian, Chinese, Coffee and Tea, Dinner, Japanese, Lunch Specials, Noodles, Shakes, Smoothies and Juices, Taiwanese
Today

Delivery: 11:00 AM - 9:30 PM

Takeout: 11:00 AM - 9:30 PM

Delivery

Monday:

11:00 AM - 9:30 PM

Tuesday:

11:00 AM - 9:30 PM

Wednesday:

11:00 AM - 9:30 PM

Thursday:

11:00 AM - 9:30 PM

Friday:

11:00 AM - 9:30 PM

Saturday:

11:00 AM - 9:30 PM

Sunday:

11:00 AM - 9:00 PM

Takeout

Monday:

11:00 AM - 9:30 PM

Tuesday:

11:00 AM - 9:30 PM

Wednesday:

11:00 AM - 9:30 PM

Thursday:

11:00 AM - 9:30 PM

Friday:

11:00 AM - 9:30 PM

Saturday:

11:00 AM - 9:30 PM

Sunday:

11:00 AM - 9:00 PM
We are dedicated to serve the best bubble tea drinks, Paper Hot Pot, and snacks to our friends.